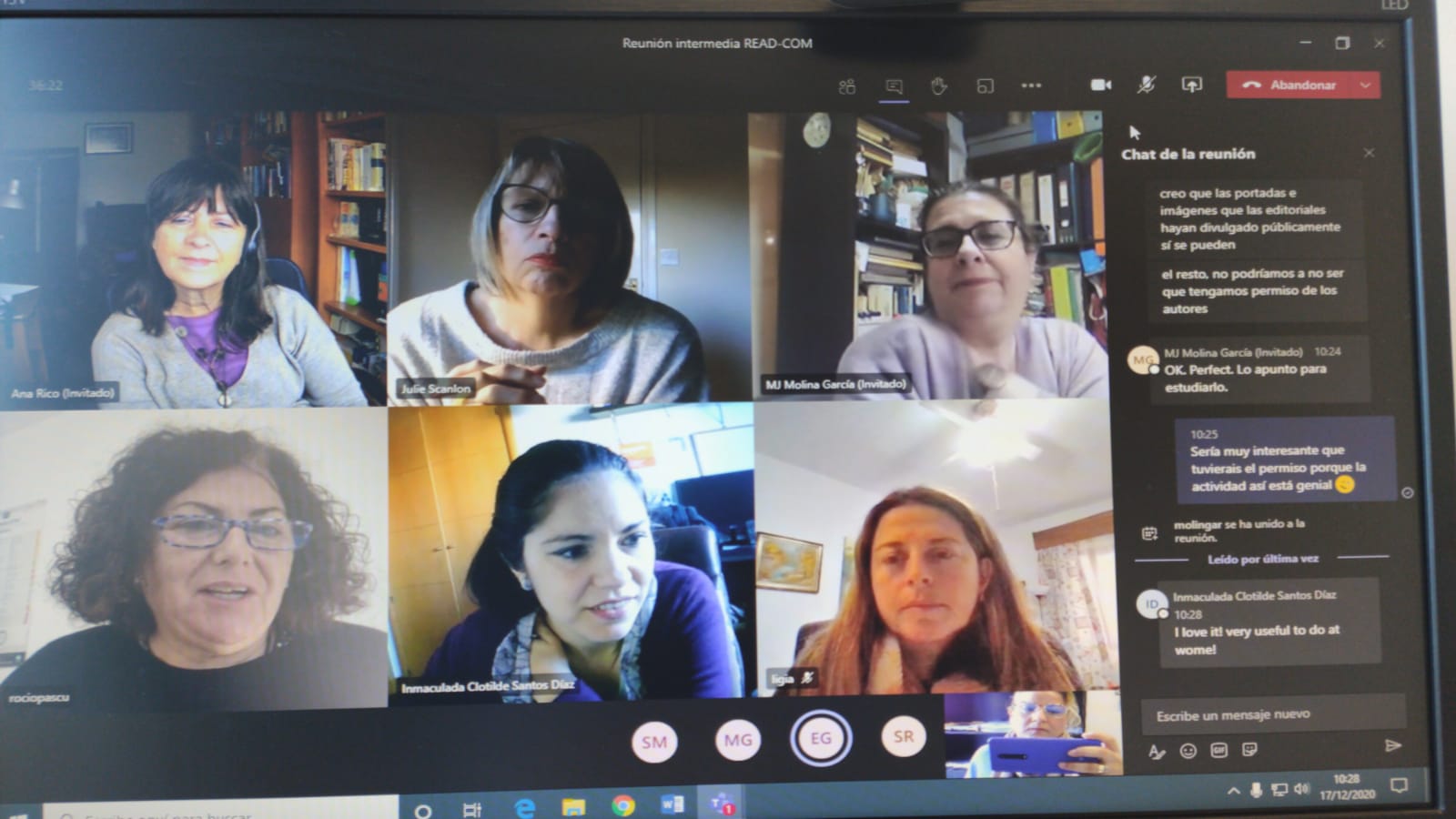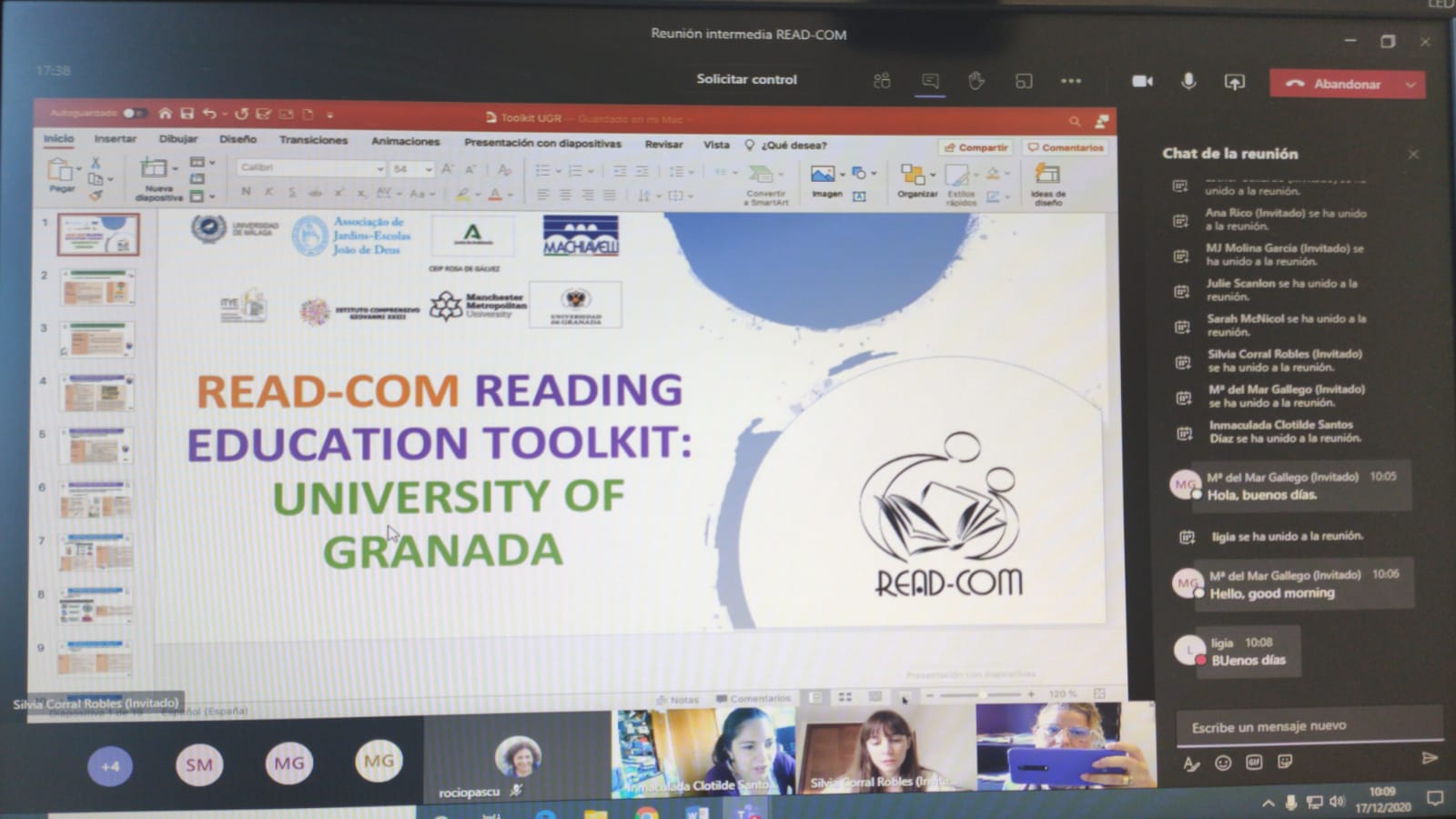 Professor Dolores Madrid starts the session by welcoming the connected members and remembering that the purpose of the session is to present examples of contributions made for the toolkit, as well as to resolve any doubts generated from its completion.
Welcome and Opening. 
Follow-up of Intellectual Output 1-Phase 2 (Reading Education Toolkit). Paragraph 1.